An early Christmas present to myself! Yes, I deserve it.

I mostly got it to use downstairs because I'm tired of running up and down stairs all day long. This way I can camp out downstairs for a few hours, do whatever and still have access to a computer, then go back up to the big computer whenever I need real work done. I also got it to travel easier, my monster 17inch VAIO isn't people friendly, and eats batteries like crazy. I'm at Starbucks with the VAIO now. I like it.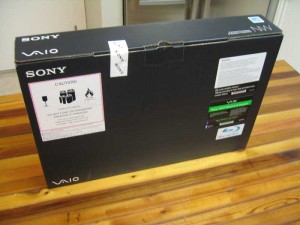 Nice sleek looking VAIO. I was considering a Mac Book Air, but I have too much invested in PC software that it's hard to switch over now. I find Windows 7 to be pretty nice as well.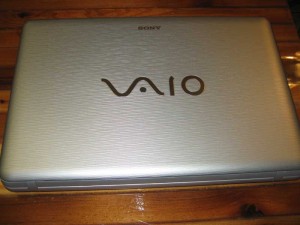 Laptop with the Aspkin.com blog.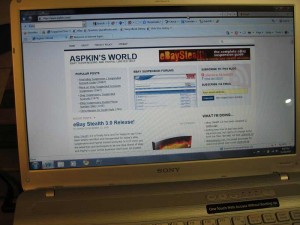 My office – I have a 22 inch Samsung monitor with a wireless keyboard and mouse. Everything is connected to my old 17inch VAIO that is in a drawer somewhere.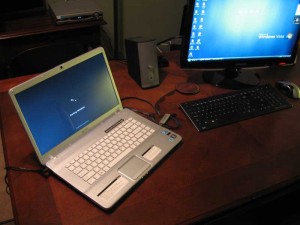 My early Christmas present!