If you're a history buff, love action and adventure then you're going to love Blood Diamond!
Blood Diamond is a story of the South African struggle for control of the region. There are the local rebels, government troops and everyone else. Precious diamonds which are recovered and sold at any cost to foreign companies, fuel the on going war. The diamonds are so rare that most people mining them never see one.
The story begins when a local fisherman's village is under attack by rebels looking for workers for their diamond mines. The rebels are mostly children who have been brain washed and drugged into thinking their family hates them and has abandoned them. Rebels kill or mutilate most of the villagers and take others for the diamond mines.
The fisherman, Solomon, manages to help his family escape the rebels but is caught his self and spared to work in the diamond mines.
The South African civil war and chaos started when 'white' leaders left the place to have Africans govern their self. It didn't work out so well.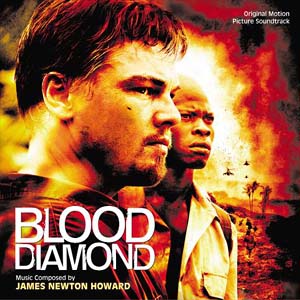 While in the diamond mines, Solomon finds a rare diamond worth millions. He is just able to hide it before government troops sacked the place and either killed or put most of the rebels in jail.
While in jail, Solomon is called out for having found the rare diamond by a rebel leader. Danny Archer a South African mercenary and diamond smuggler finds out about the rare diamond and seeks out Solomon to find the diamond.
With the help of Mandy Bowen an American Journalist, the two men embark on a trek through rebel territory to recover the rare pink diamond. A journey that could save Solomon's family and transform Archer's life.
Overall I loved every moment of this movie. It's historically accurate to the truth of blood diamonds and the millions effected for the few to gain a buck. Companies who buy blood diamonds are the same as the murders their self. With each diamond rebel's sale, they're able to buy more weapons to kill more people each day. To this day there are over 200,000 child rebels in South Africa.
I urge everyone to watch Blood Diamonds to gain some knowledge of the situation behind this black market trade. I for one will only buy conflict free diamonds if any.