This isn't related to eBay or PayPal, or even affiliate marketing. It's about Poker.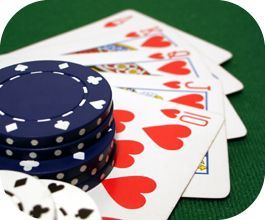 Before I felt I only knew the basics of poker, yet I was making killing at it. Every time I played I tripled my starting money, thus the reason I moved here (Vegas). The moment I move here and start playing again, I can't seem to win more then I lose. I mean most days I win but when I lose, I lose big time! What's the deal? I can't seem to win like I used to, and the only difference I see is before I moved here I played very frugal. I didn't beat hard even though I had the winning hand. Now I seem to beat hard and everyone folds and I get squat!
I think I answered my own question… I need to slow play things and trap people… Arg!
I'm going to do that tomorrow and report how I do.
Wish me Luck!