PayPal limited. Here's a pic of message they sent me.
---
Attached is a pic of the message paypal gave me on one of my accounts when I went to log in: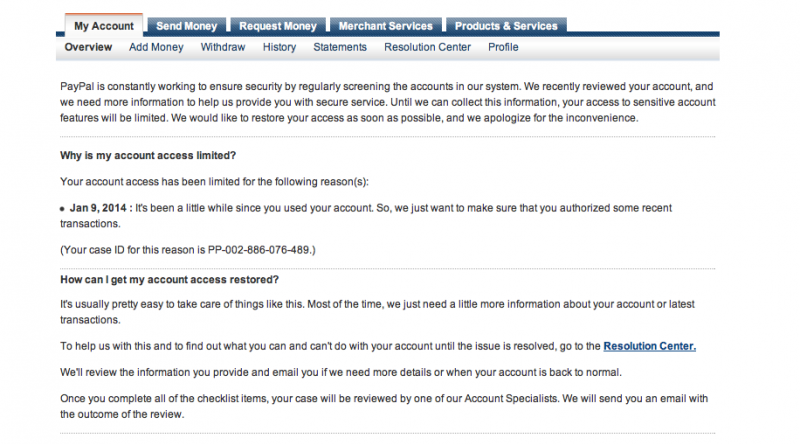 How do I respond to this? Should I call? They tried to call and verify me from a tracphone I had, but the phone is no longer active, so I added a new tracphone number to my paypal account.
When I tried to verify with this active tracphone, it said it could not verify with this phone number and to add a new phone number. So I am stuck at this point.
What triggered this? I want to know how to prevent this next time. I DID make a large sale ($499), and it was made on Jan 9 (the same day I got this limitation). But according to the order in which my email notifications were received, this limitation was placed on my account BEFORE I made this sale. The emails are right next to each other in my inbox, and were received the same day (Jan 9), but the email stating my account is limited came after the email telling me I received payment for the Playstation.
Given the nature of this message, should I just call in and hope for the best? When I call in, what should I be prepared to have ready besides obviously my stealth info? If I can't get this limit released, will they release my funds after 180 days?
---
Last edited by nodeal; 01-14-2014 at

10:49 PM

.