Re: Anyone Use Icab Mobile For IOS To Run Multiple Accounts?
---
Quote:
Originally Posted by
degsey69

So much easier to create multiple accounts in windows on your PC or laptop and then hotspot to your cell phone and refresh the IP address when you go from account to account. There will be no account association this way, although getting listings pulled is another matter, as it will be a VERO matter no matter how good your stealth is, it will not prevent that.
These are not Vero removals.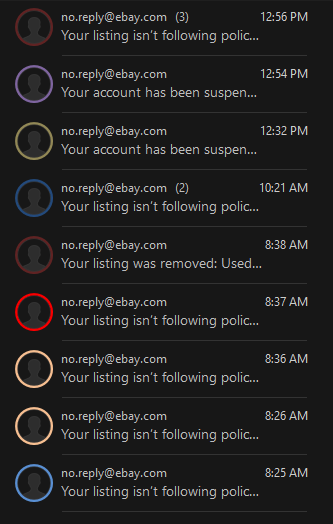 They are items which I have been selling for year and all of sudden right around June listings were getting pulled within minutes of each other on various accounts.
Categories from Glass vases, clothing, electronics and in the Aromatherapy.
Trying to figure out what could be causing these removals which I am trying to narrow it down from my IP, device or anything else.
I know right around that time, I started using Spectrum mobile to run accounts, but I don't want to rush to conclusions based off of that.