To give you an example..
I have a few Canadian 24vc
VPN's.
When I first started using them, I noticed that when I went to whoer.net there would be USA DNS servers showing in the DNS section with American flags next to the DNS IP.
So I googled "DNS servers by country" which took me to this page:
https://public-dns.info/
On that page I found two DNS servers that were specifically registered in Canada.
Once you have a primary and alternate DNS server in the proper country, you go to Control Panel -> Network Connections -> right click on your
VPN
connection -> click on "Properties":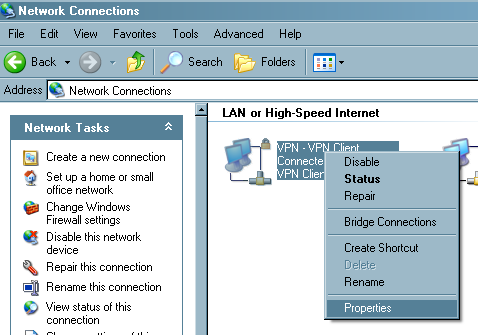 In the properties Window, go to "Internet Protocol (TCP/IP)" and then click on properties. This takes you to the page where you can manually configure your primary and alternate DNS servers: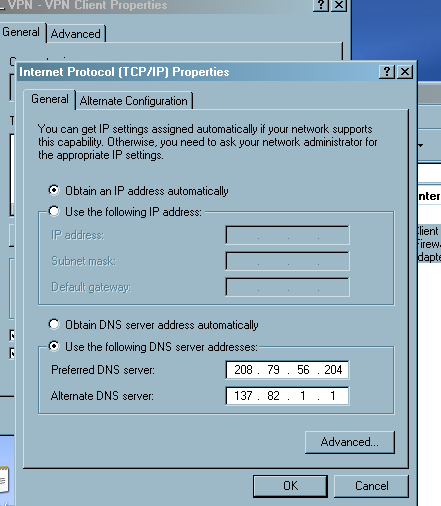 Once you get to that page, you just put in the primary + alternate DNS server IP's which you got from the DNS by country webpage.
After you do all that, restart your machine, and then go to whoer.net to check what your DNS settings say now.
In my experience, you may have to try a couple different DNS servers before you find two which will show the appropriate country flag every time you check. I'm not sure why it happened, but the first couple DNS servers I tried would still show American flags on whoer despite them being listed as Canadian DNS servers.
Hope this helps!