Re: International Shipping - Calculated Cost - Never correct, why?!
---
Quote:
Originally Posted by
bjammin

It sounds like something in your settings is off. I have never had that issue with international orders. I have always made a lil off the int'l orders due to the shipping discount through USPS.
Not sure what settings could possibly be off - There doesn't seem to be much to configure, just calculated or flat rate.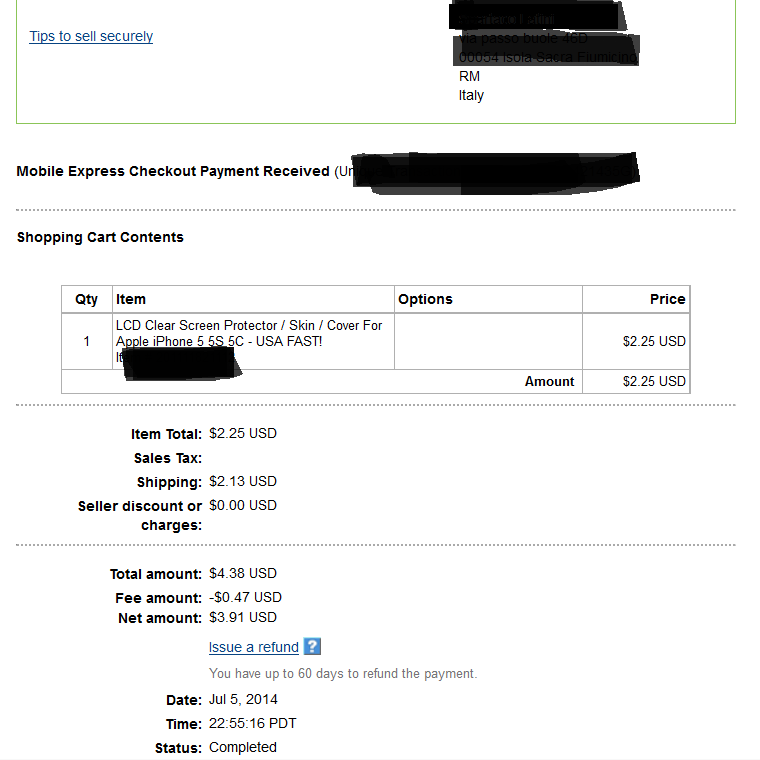 See my settings above - It's pretty straightforward...
Maybe it has to do with global shipping being offered somehow?
I figured it gives them the option - to choose global shipping, or to choose calculated first-class.
Second picture shows a recent sale to ITALY - Calculated shipping came out to... $2.13?
The actual shipping cost was about $5.6, which means I lost slightly over $1 on this transaction. Not the biggest deal since this is primarily a feedback building item, but still, wtf?
---
Last edited by jhillman87; 07-07-2014 at

11:38 AM

.