How's it going? You're probably here because of an eBay Suspension… right? Instead of posting more and more comments on my eBay post, why not go directly to the eBay forums I setup for you guys? Check it out…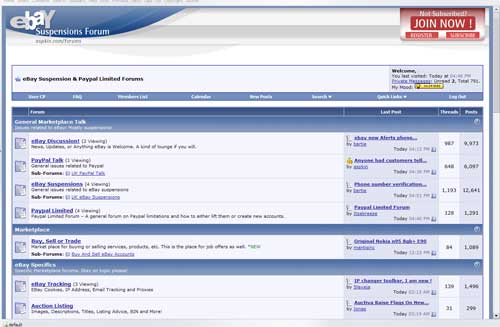 Sign Up!
Learn from Others
Post you Questions
Try the eBay Stealth EBook
Start Selling Again!
https://www.aspkin.com/forums/
Good luck!