Another FAQ for the eBay Suspension Forums.
EBay Suspensions Invalid Phone Number Q&A
Lift your limited eBay account after invalid phone suspension.
Does eBay care if your phone is invalid or not?
Yes, they are limiting and even suspending accounts for not having a valid phone number. What usually happens is once eBay detects your phone number is invalid; they will immediately stop your current auctions and limit your account until they can verify your number. It's an easy fix.
Why eBay limits your account for verification:
If you change certain account information like your password, eBay will sometimes limit your account for phone verification. If you do this with a new IP, you can almost always expect eBay limiting your account for verification.
Customers can complain that your contact information is invalid, and eBay will limit your account.
It's also been mentioned using (AOL) proxies will sometimes limit your account for more information.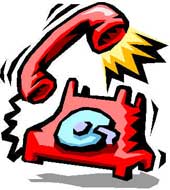 How to lift suspension and get a new phone number: All you do in that case is update with a Privatephone or Aim Phoneline number or any number that actually works and eBay will call it and leave a pin on the voice mail. Then you go back to eBay, enter the pin to prove your number works and you get right back on.

Here are a few options for a temporary for number.
Aim Phoneline (free incoming calls, works, To listen to your voicemail you need an AOL or AIM e-mail address, a computer with an internet connection, a web browser, and speakers. To answer calls, you also need AOL 9.0 or the latest version of AIM, and have a microphone or PC headset.)
Privatephone (It's free and you can set up a voicemail so that when eBay sends the PIN number for to verify, it will record it for you. You can then access it by checking your voicemail by phone or just logging in and playing it thru your PC.)
GrandCentral (works, may have limited numbers)
Skype (not a good idea to use this as its part of eBay, Works right now… but for how long? It's only time before Skype shares information with eBay and Paypal.)
Other options: Arrange to use a friend's non-landline phone number for verification.
How to Prevent Future Suspension: Try to stay in contact with your customers so they won't have to ask eBay for your contact information. Use Privatephone or AIM Phoneline when you are limited.
It's best not to wait until you're limited to change your phone number to a real one. When eBay finds you're using a fake number they will remove your current auctions until you can verify your account.
Important!! Remember when listing your phone number; make sure not to use a phone number you've used before with a suspended account. This will cause your accounts to link and be suspended.
New Information about phone verification: Verify your identity by phone – This option allows you to sell immediately on eBay. Enter your telephone number as indicated (land lines only) and select whether you want to receive the call now (you'll receive the call within 20 seconds) or in 2 minutes. You will get an automated call with a 4-digit verification number at the telephone number you specified. Enter the 4-digit verification number on eBay and continue your registration.
To learn more about eBay Suspensions and how to keep selling on eBay, visit the eBay suspensions forums today!